Creating McHappiness
Founded in 1940, McDonald's has been a household name since the day the first location opened. With ubiquitous physical presence throughout the world, McDonald's has long been a market leader, but was looking to capitalize on the potential that an increasingly mobile-first world presented. We worked closely with Tribal DDB and McDonald's to build and launch Canada's first mobile applications.
Roles
Product Strategy
Mobile Development
Commerce Integration
Deliverables
iOS Applications
Android Applications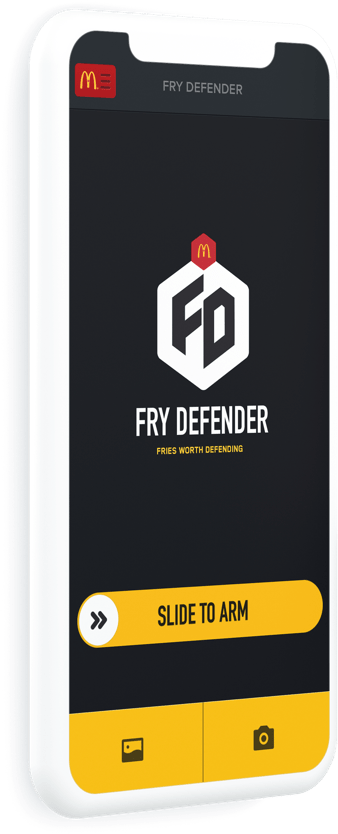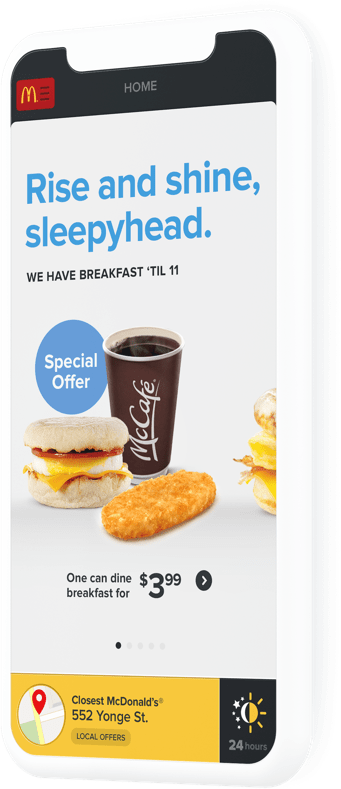 McDonald's serves over 69m daily customers from over 37,000 locations in 100 countries around the world.
The Challenge
With locations all across the country and a frequently changing menu, McDonald's required a mobile application that could incentivize and feature its offerings while still being simple to use. We paired compelling mobile-first design thinking with real-time data that we pulled from a range of powerful web services.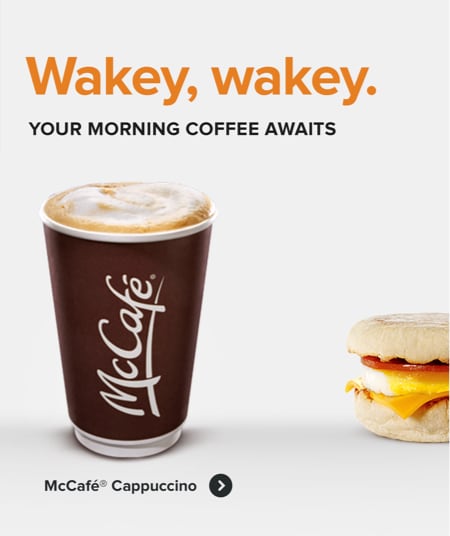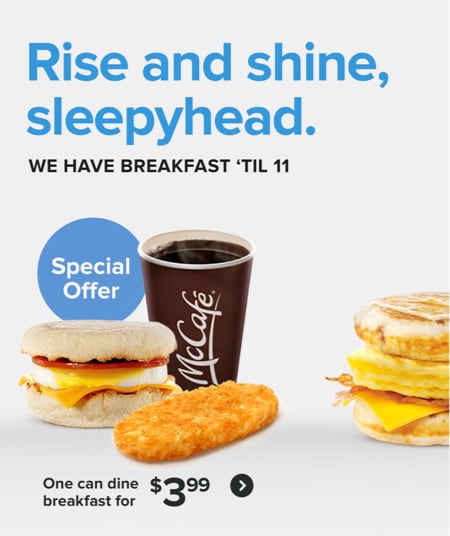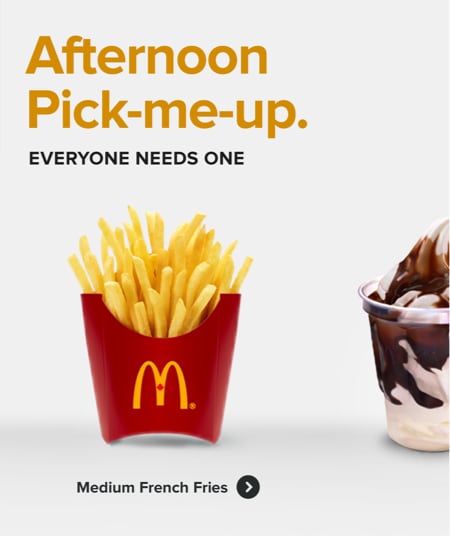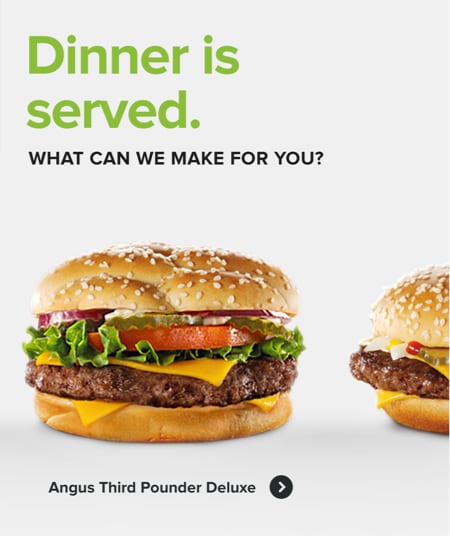 Context Aware
Users of the application are presented with location, menu, and real-time offers, all based on geolocation and time of day. This results in exactly the information the users requires without the unnecessary clutter.
Nutrition at a Glance
Through an intuitive interface, users are able to construct a virtual meal tray, empowering them to make informed decisions about the nutrition of their meal. These facts break down far beyond basic calories, all the way to fat, sodium, carbs, and protein.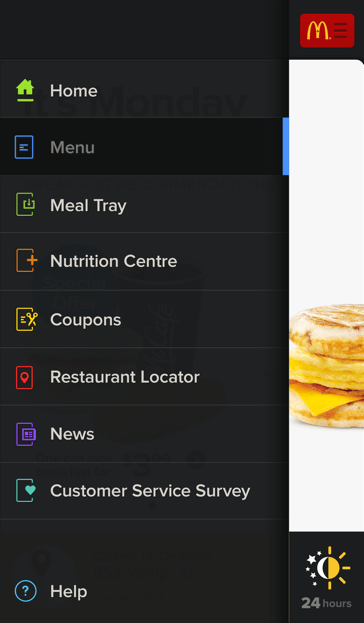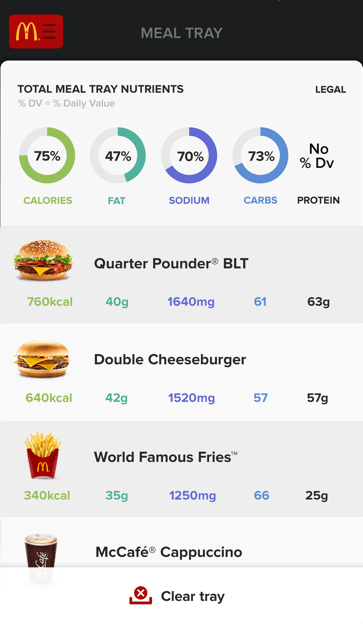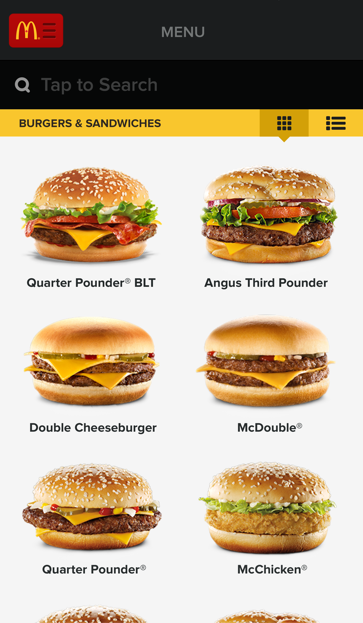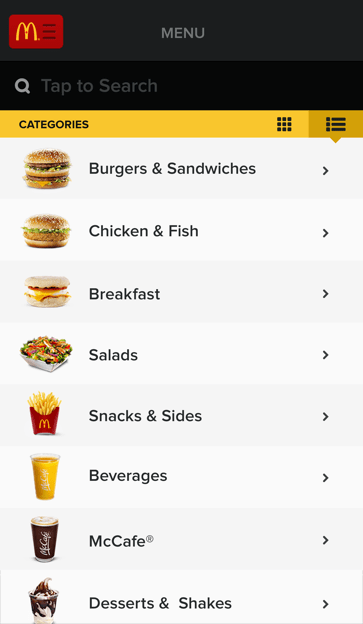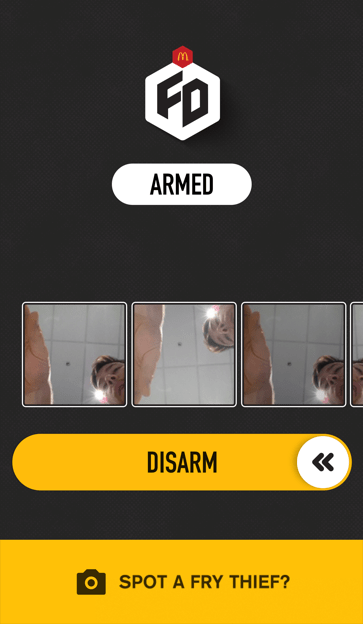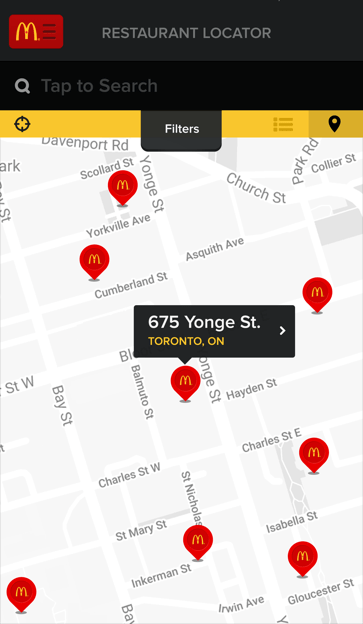 Positioned for Success
With the successful launch of a powerful intuitive mobile application, McDonald's is well positioned to capitalize on the opportunity that a mobile-first world presents. Additionally, due to flexible design and technology architecture decisions, and as the marketplace continues to evolve, McDonald's will confidently roll out new features and marketing campaigns through a powerful new channel.
Have a Project for Us?
We help the world's top companies succeed in the digital age.