Web & Front-end Applications
We build responsive web applications to solve your complex business problems. Our teams work with all modern frameworks, ensuring seamless experiences across devices, and integration with back-end data sources.


Mobile Applications
We build beautiful, intuitive, and engaging native apps for some of the worlds biggest brands. Our experience spans all mobile OSes and device profiles, including complex integrations with core back-end systems.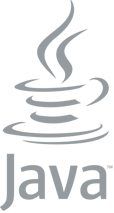 eCommerce & mCommerce
We strategize and implement solutions across leading eCommerce and mCommerce platforms. As experts in all major commerce platforms, we will prescribe, implement, and maintain a commerce solution designed to scale and address key touchpoints of the buyer journey including product discovery, cart management, and checkout.

APIs & System Integration
Konrad software architects leverage best-in-class tools to ensure performance, security and functionality. We collaborate with our clients to document business requirements, design integration architectures, and connect all relevant systems.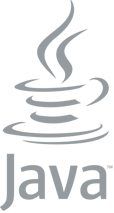 Content Management Systems
As a preferred partner for the world's leading CMS platforms, Konrad is uniquely positioned to advise on selecting and implementing the appropriate solution. From custom implementations, to systems integration and ongoing support, our teams have the capability and expertise to deliver a scalable and powerful content ecosystem.
Cloud Infrastructure
Konrad cloud architects design, implement, and deploy scalable environments to support the most demanding solutions and applications. We work with all major cloud infrastructure partners, with an ability to deploy across all key global geographies and security requirements.


Databases
Konrad teams have extensive experience implementing solutions that leverage both modern and legacy databases, while maintaining the highest security standards. Our expertise has been leveraged to address challenges in banking, insurance, commerce and other regulated industries.